Your Partner for Human Resource Solutions
Providing superior service, accountability, integrity and efficiency to our clients is our highest priority.
BACKGROUND CHECKS • DRUG TESTING • HOTLINE • TRAINING • E-VERIFY
The Secure, Digital, Integrated HR
Solutions Your Business Needs

BACKGROUND CHECKS
Avoid hiring the wrong people in the first place—identify problems before they rise to the level of requiring termination.

EMPLOYIFI
Virtual Job Fairs, API Integration capabilities, Ban the Box compliance, Adverse Action Process including Green Factor Assessments, and Pre & Final Adverse Action Notices.

DRUG TESTING
Stop workplace accidents before they happen as a result of onsite employee drug or alcohol use. Custom panels allow you to choose the tests that make sense for you.

HOTLINE
Digital. Flexible. Anonymous. Secure. Our digital platform is accessible 24/7 from any device for reporting, admin, & communication.

TRAINING
From state-compliant Sexual Harassment, to Identity Theft and Privacy Training, we have you covered. Training and automatic e-minders keep you compliant.

E-VERIFY
Hiring and retaining employees takes considerable time and money. Make sure your new hires can legally work for you with E-Verify.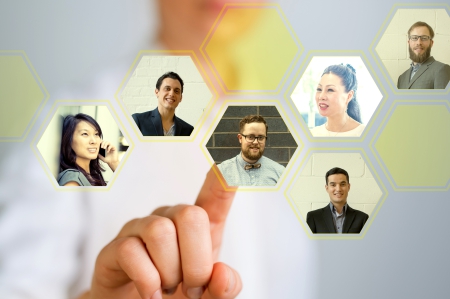 25+ Years of Fraud Detection and Protection
Since 1995, Employee Relations has been providing top-tier HR solutions for US-based companies across both private and government sectors.
We understand the issues employers face in today's economy, and that the need to hire good employees on a cost-effective basis is more important than ever. Leveraging today's technology with our years of experience, Employee Relations has developed a user-friendly platform that streamlines and expedites the screening and hiring process.

Our advanced technology platform makes any integration possible—no third-party requirements, no waiting around for implementation.
Do you have an HRIS, ATS, or payroll company that you're happy with, but want ER background checks too? Our custom integration capabilities mean you can have it all.
Contact us to have one of our Personal Integration Specialists help you get you started on your custom integration path.
100% Custom Integration Makes Having It All Easy
ER. Your Guide to Hiring Success.

Why does my company need a Hotline service?
Sometimes, employees don't feel comfortable reporting issues at work for fear of retaliation. The ER Hotline solves that. Available 24/7, online or via phone, your employees can anonymously report any workplace concerns supported by videos & images. The entire admin process is quick, easy, and digital, with a single dashboard that gives administrators all information in one place. Think of it as an insurance policy you don't want to have to cash in—you're helping your employees, and, if taken to court, you have proof that you had a system in place for complaints.

We have a policy manual in place, do I need to provide training to my employees?
Don't be the employer that failed to educate their employees on corporate conduct. Policy manuals are a great place to start when hiring, but if a lawsuit comes your way the court is going to want to see evidence of employee training—every 2 years is the legal minimum. ER Training is the solution. We provide required employee training modules, including reminders for when your employees are due for training. Remember! As of 01/2020 all California employers with 5 or more employees must be compliant with SB 1343.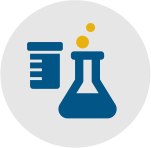 Our state legalized marijuana. Isn't it illegal for me to drug test?
There is a lot of confusion regarding employee drug testing for marijuana in states that have legalized it. However, marijuana is still a Class 1 illegal controlled substance according to the federal government. Along with that fact, if you have a company policy against the use of drugs at work, and your employees sign your policy manual, you can test incoming employees for marijuana. Consider that alcohol has been legal since prohibition ended, but you still can't drink at most companies because it's against company policy.